4 tags
Feed has launched.
Yesterday, Tagwhat launched Feed, a new iPhone app. Here's a link to download: http://bit.ly/Z8t1pi   First, what is it? Feed analyzes the social media posts (Facebook and Foursquare to start) of all the restaurants and bars around you and pulls out deals, specials, and events that are happening near you, right now.There's no need to friend or follow a business, so Feed even shows...
5 tags
Tagwhat launches real-time feed and redesign for...
A big announcement from Tagwhat about a new addition that makes our app useful to everyone, 24/7. Tagwhat for iPhone now lets you know what's happening right here, right now, including deals, specials, events, things to do and more, based on the social media posts of nearby businesses. The Problem: Millions of businesses use social media to announce deals, specials, events, and things to...
3 tags
Cocktails channel launches in Tagwhat
How do your friends at Tagwhat celebrate the launch of their World of Twilight, Lord of the Rings, James Bond 007, and Wine Country channels? Cocktails, of course. We are thrilled to announce the launch of our Cocktails channel - stories of the drinks we know and love placed at the real-life locations where they originated.  Here's a bird's eye view of NYC, for example.   So why not...
6 tags
Wine Country channel launches in Tagwhat
What if you could drive through Napa and Sonoma with a personal tour guide at your side?  What if you had each winery's website and Facebook, Twitter, and Foursquare pages at your fingertips when you stopped in for a taste?  That would be the most helpful content at just the right time and place, wouldn't it? We think so.  And that's why today Tagwhat announces its Wine Country...
3 tags
Tagwhat & Meitrackusa.com offer MT90 GPS Tracker...
Tagwhat, the mobile tour guide for the world, is very excited to offer our Twitter and Facebook followers a chance to win Meitrack's MT90 GPS Tracker with 6 months MS02 platform service. One lucky follower will be picked to receive a Personal GPS Tracker Valued at $199.  The giveaway will begin November 14, 2012 and the winner will be announced on Twitter and Facebook on November 21, 2012 at 3pm...
6 tags
Two new channels in Tagwhat
Tagwhat announces two new channel in its mobile tour guide to follow our recent announcement of the World of Twilight channel. First, the James Bond 007 channel, inspired by the recent Skyfall premiere, delivers a tour filled with rich content about the series as you pass filming locations around the world.  For example, enjoy the clip of the first utterance of "Bond. James Bond."...
3 tags
World of Twilight launches in Tagwhat
Fans of the hugely popular Twilight Saga now have an entirely new way to experience the series using Tagwhat.  It's called the World of Twilight channel in Tagwhat, and it's like living inside the Twilight craze whether you're at home or traveling. With the Breaking Dawn: Part 2 premiere quickly approaching, we thought it would be fun to create a Twilight specific channel as a one-stop-shop for...
9 tags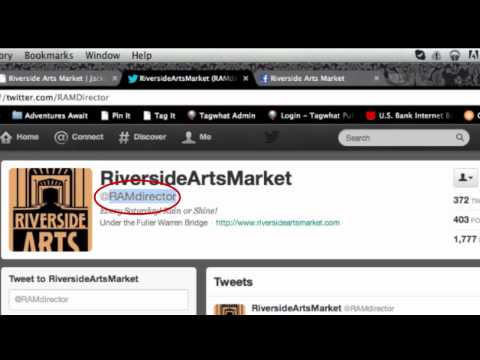 7 tags
11 tags
5 tags
Announcing new web publishing tools and mobile...
Tagwhat has some big news today as it announces two huge innovations available now: new publishing tools and mobile notifications.  Here are the details: Publishing As the web continues to grow, so does the amount of content related to physical places perfect for delivery inside Tagwhat's mobile tour guide. Unfortunately, until now, there has never been a super-easy, fast way of delivering...
13 tags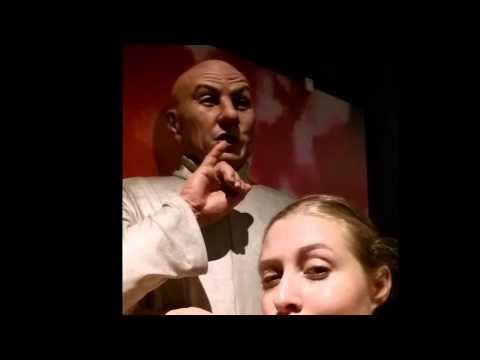 8 tags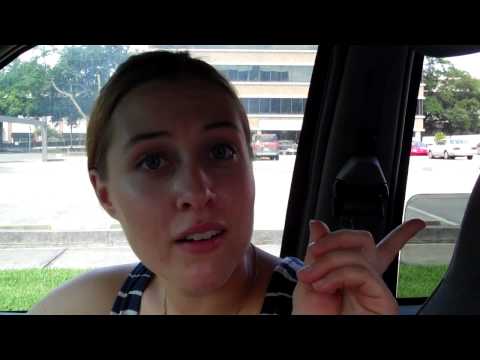 1 tag
5 tags
10 tags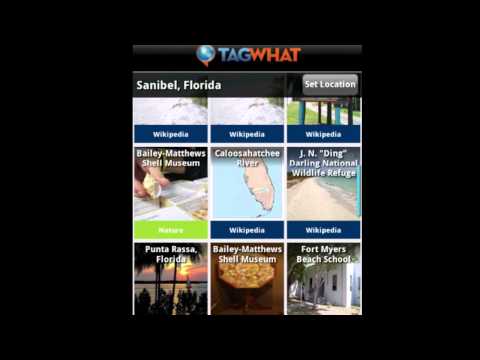 5 tags
Announcing the Superslider & Travel Log!
We've been keeping ourselves incredibly busy working on some innovations for our mobile tour guide for the world.  Yesterday we made the first of several announcements about features that further our mission of making great digital content available to mobile users in the context of where they are and what they're interested in. Introducing the Tagwhat Superslider and Tagwhat Travel...
5 tags
Tag of Today: Ernest Hemingway was wounded on the... →
7 tags
Tag of the Day: Telluride Golf Course in Colorado... →
7 tags
Tag of Today: Louis Armstrong died today in 1971.... →
5 tags
Tagwhat of Today: The Black Sox scandal erupted... →
6 tags
Tag of Today: Today in 1839 mutiny occurred on the... →
5 tags
Tag of the day: Today in 1916, Lt. Dwight... →
5 tags
Tag of the Day: Today in 1989 "Do the Right Thing"... →
6 tags
Tag of Today: On this date 2005, Tom Cruise raised... →
5 tags
Today in 1986 "Ferris Bueller" was released. Check... →
6 tags
Tag of the Day: In 1913 suffragettes converge on... →
5 tags
Tag of the day: Visit @sprhill in Mobile, Alabama... →
6 tags
Tag of the day: Story of Pittsburgh Pirates... →
4 tags
It is Angelina Jolie's birthday and our tag of the... →
5 tags
Tag of the day: Dirty Harry in #SF. Ask yourself... →
5 tags
Tag of the Day: Indianapolis 500 on its 101st... →
6 tags
Tag of the Day: The "spaceship house" from Woody... →
5 tags
Tag of the Day: In honor of Memorial Day, the... →
5 tags
Tag of the Day: Golden Gate Bridge on its 75th... →
5 tags
Tag of the Day: Newsroom from "Network" in... →
7 tags
Tag of the day: Wright Square & monument to Chief... →
5 tags
Tag of the day: CU Alumnus & explorer Scott... →
6 tags
Tag of the Day: Picasso in Daley Plaza, Chicago.... →
5 tags
Tag of the day: Bowling Green State Alumna Eva... →
5 tags
Tag of the day: "Ally McBeal" in Boston. Remember... →
7 tags
Tag of the day: The Bailey-Matthews Shell Museum... →
7 tags
Tag of the day: "The Phoenix Wall" awe-inspiring... →
Tag of the Day: Paonia, Colorado a place to savor... →
3 tags
Tag of the day: Whammy Burger in "Falling Down"... →